In Memory: Seymour Papert
Wednesday, August 3, 2016 (1 Comments)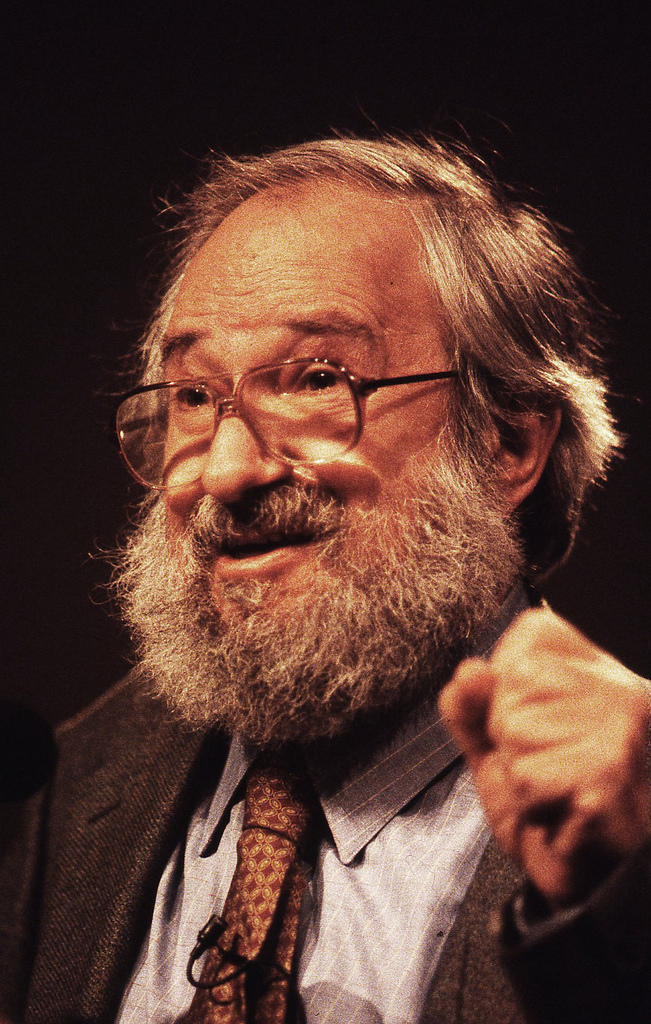 Seymour Papert, 88, died July 31. Papert was a mathematician, computer scientist, and educator. A pioneer in the development of artificial intelligence, Papert, along with Wally Feurzeig, was an inventor of the Logo programming language.

Born in South Africa, Papert earned bachelor's and master's degrees from the University of the Witwatersrand in 1949 and 1952 respectively, and then went on to earn a second Ph.D. in mathematics in 1959 from Cambridge University.

Papert worked as a researcher in a number of settings before taking a position as a research associate at MIT in 1963. In 1967 he became a professor of applied mathematics and was named co-director of the MIT Artificial Intelligence Laboratory. Later, from 1974 to 1981, he also served as Cecil and Ida Green professor of education at MIT. Jean Piaget's work in learning development formed a basis for Papert and Feurzeig's creation of the Logo programming language. Logo was conceived as a tool to improve how children think and solve problems. Papert believed that a simple program that children could learn also would serve expert users seeking more advanced functionality. Papert foresaw that computers could be used not only to deliver instruction but also to empower learners to experiment and explore. A central tenet of Papert's Constructionist theory of learning was that learners will construct knowledge most effectively if they actively engage in making things.

Papert remained professionally active in later life. He was a key principal in One Laptop per Child, a nonprofit organization founded in 2005 to manufacture and distribute laptop computers in developing nations. He also collaborated with the Lego toy company on their Logo-programmable Lego Mindstorms robotics kits.

MIT President L. Rafael Reif recognized Papert's passing, saying, "With a mind of extraordinary range and creativity, Seymour Papert helped revolutionize at least three fields, from the study of how children make sense of the world, to the development of artificial intelligence, to the rich intersection of technology and learning."

Papert died at his home in Blue Hill, Maine.


Comments...